SEASON 2 - BEHIND THE SCENES​

News about the show, the guests and viewers feedback
When Del met Darth Vader:

With Season 2 confirmed after the success of Late Night Banter Season 1, I began the research and was pleased to have lined up a number of interesting guests really quickly.  The fact I was able to refer them to this website to view previous episodes really helped and in the main after watching they were pleased to take part.
As we started filming in March as Season 1 came to a close, Gurpreet Sandhu the technical genius who works with me on Late Night Banter and a who has been a supporter of the project from day one asked that all important question, "So when are we going to kick off Season 2, Del?"   I thought and sugested if we could get enough interviews in the can during March and April then why not May?   The first Friday in May was May the 4th and when I said that we both said simaltaneously - "May the 4th Be With You", so OK we are both Star Wars nuts.  It was an ambitious date and timeframe to get our recordings done but thinking of all the fun we could have with the whole May the 4th thing was too good to miss.
"How about a Star Wars themed promo trailer?" Gurpreet said, "Yes sure I could dress as Darth Vader and introduce the show" I replied.  Bang, there it was the germ of an idea which then saw me go out and buy a Darth Vader costume and ligt sabre and turn up at the studio to play dress up.  Its fair to say its not the typical filming that goes on at the Sikh Channel so there were a few strange looks but Gurpreet and I had fun doing a Season 2 promotional video where I play both myself and Darth Vader, some promotional photos and also me interviewing Darth Vader, banter style.
Not sure if all viewers are going to fully understand the premise but for those that have heard about it they think its crazy but fun - just the reaction we wanted.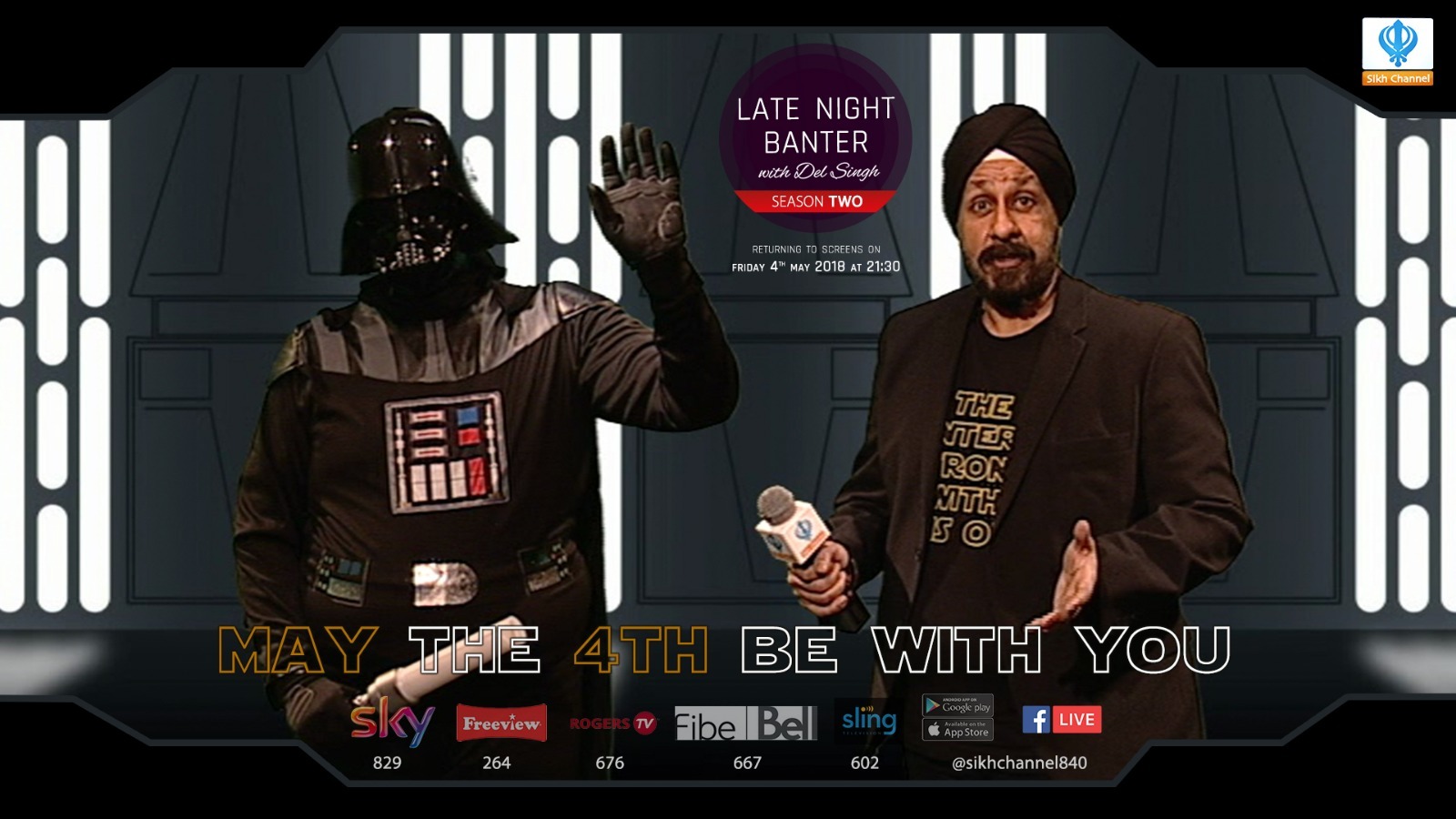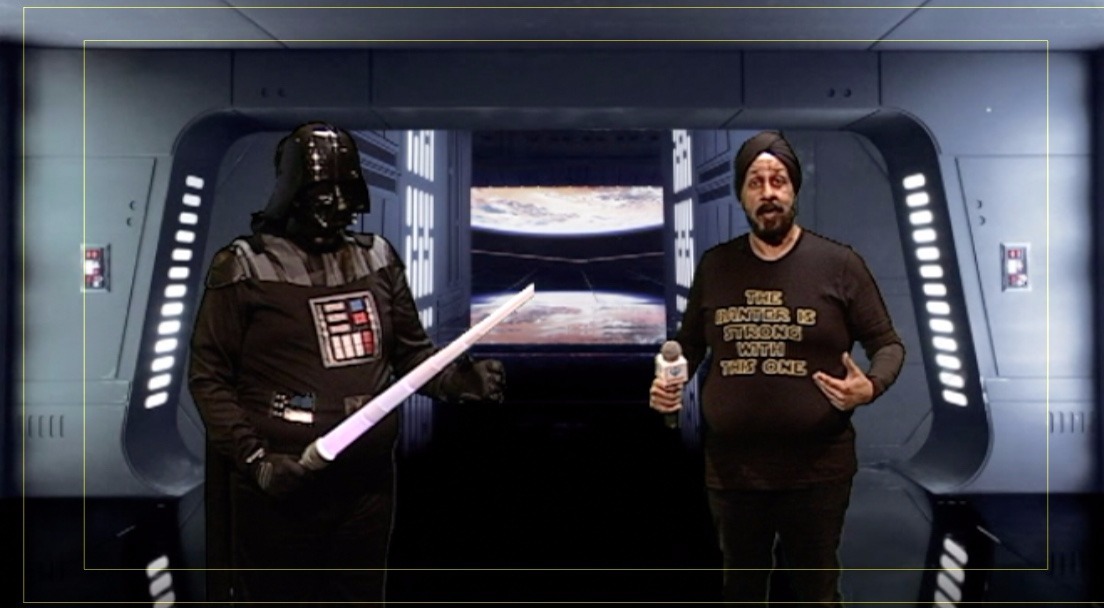 When Del met Baroness Warsi:

When I contacted Baroness Sayeeda Warsi's office to see if she would be on Late Night Banter her PA Nikki came back to me to ask me about the show and the format.  I sent her the link to this website and suggested she or Sayeeda watch an episode and decide if it was something she would like to do?   To my surprise I was amazed when Nikki came back to me and said she would be interested in doing the show but only if we could record at the House of Lords!  
On the day of the interview Gurpreet my brother in arms on Late Night Banter and I rocked up at the House of Lords for interview number 2 of 3 we were going to do that day.  As we queued to go inside the House of Lords I noticed a guy walking towards us and recognised him as none other than Professor Brian Cox.  Not one to be shy I said hello and told him he had spoken at my employer Oracle Corporation's MBX event last year.  He remembered the event and then politely asked what I was doing at the House of Lords.  I explained I was there to interview Baroness Warsi for my TV show Late Night Banter and he commented that it sounded like an interesting show, so I gave him a card for the show and said I'd love to have him as a guest - "Sounds like fun, lets see", he said as he took my card and walked away.
Having cleared security we waited for Baroness Warsi and while we waited a procession of famous faces walked past us, including Lord Ashdown, Lord Sugar and Baroness Lawrence.  I so wanted to stop them and invite them onto the show but I observed ettiquette and kept a healthy distance away.  After a few minutes Baroness Sayeeda Warsi appeared and greeted us and from the initial chit chat I got the feeling this was going to be a fun interview, as she was natually funny and has a terrific sense of humour.    As Sayeeda led us along the miles of corridors through the Lords to the room she had booked she said; "You do know Del I actually turn down about 90% of the interviews I'm asked to do even the BBC and Question Time".  I replied, "I have to ask, that being the case, why on earth did you agree to my interview?"   What she said next surprised both Gurpreet and I, "Well I liked the format of your show and it also looked like it would be fun, that's why I said yes".  I was both proud and humbled by that statement and now under pressure to make sure we had fun. 
As it happens I had nothing to worry about as Sayeeda was an absolute joy to banter with, she wasn't fazed by anything I asked her and she used the opportunity to show that she is a fun person and has no heirs and graces, and is very much a straight talking Yorkshire lady with strong working class roots. At the end of filming when I asked her how she felt it had gone, she said, "Great, I really enjoyed that, looking forward to seeing it on TV".
I'm sure Sayeeda Warsi enjoyed her show which opened Season 2 of Late Night Banter on Friday 4th May on the Sikh Channel.   Thankfully she is not alone as since the show aired I have had lots of great feeback in the form of calls, texts and messages, however the email below I found most pleasing as it is unequivocal proof that you can attract people from all backgrounds if you put together good meaningful content.
Great to see how Late Night Banter and The Sikh Channel is breaking new ground and reaching new viewers from right across the religious and cultural spectrum.  One might say to boldy go where no other channel has gone before :-)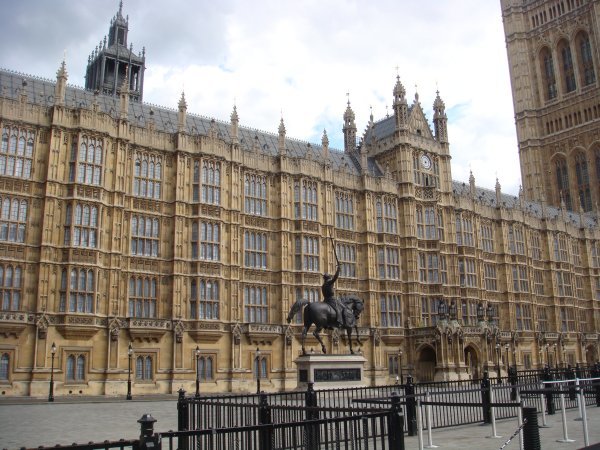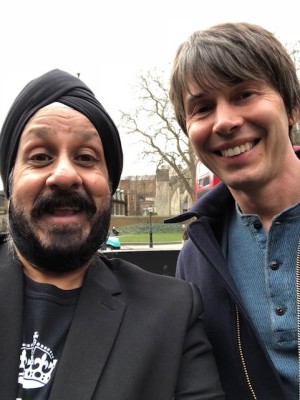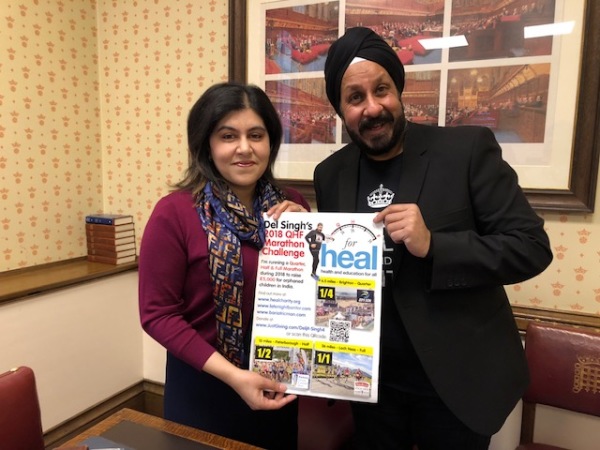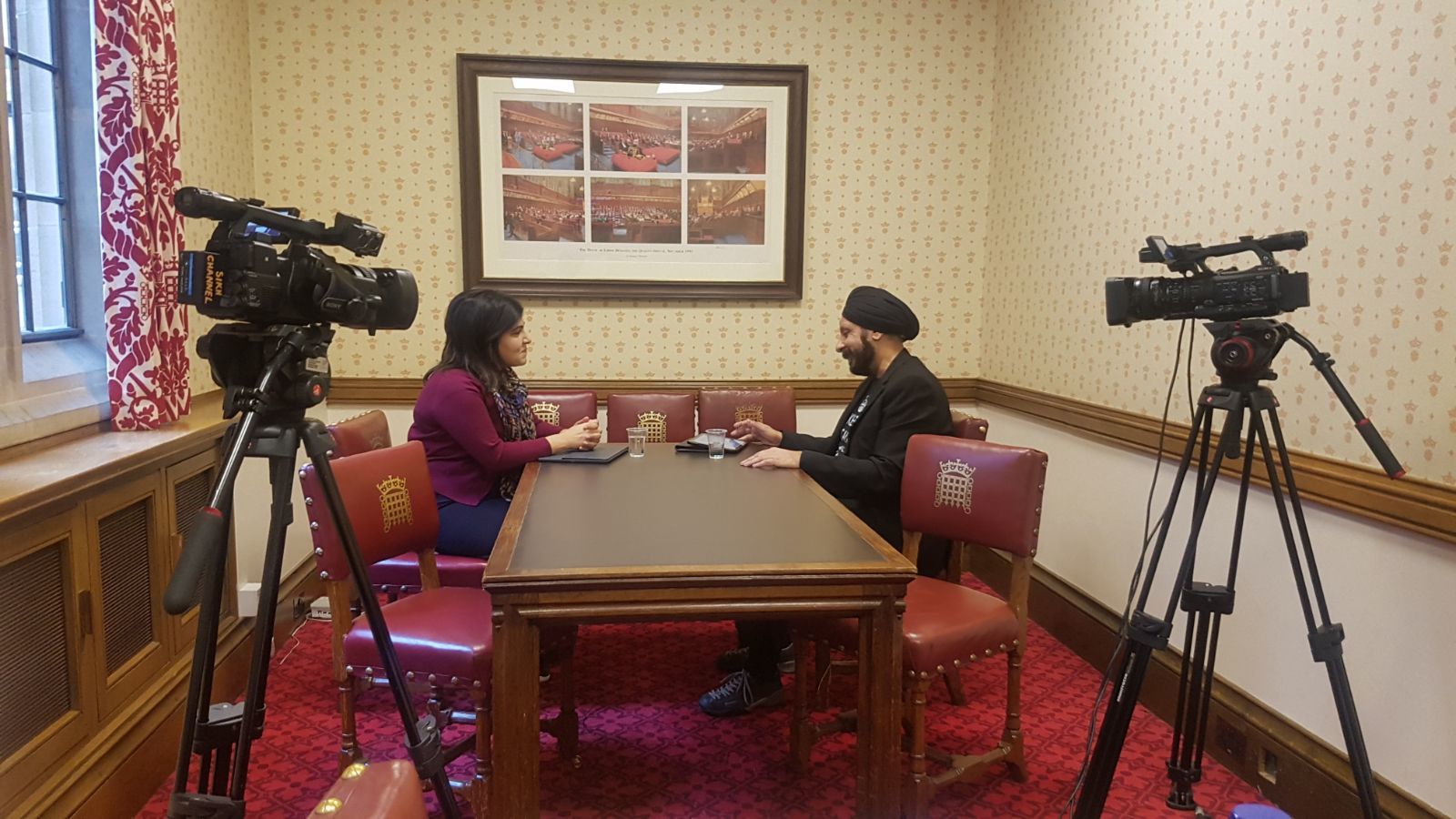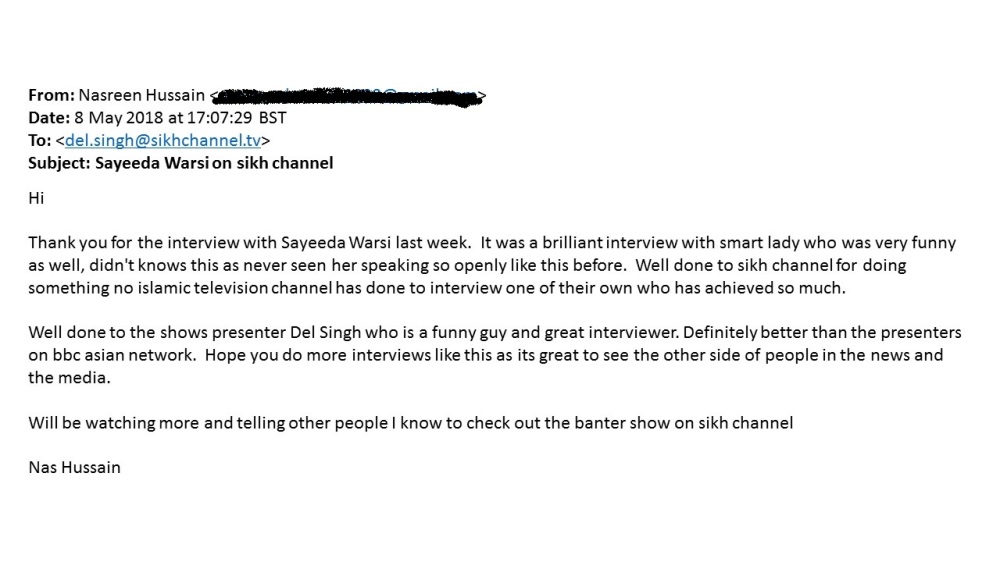 When Del met Dr Sarah Jarvis MBE:

It was a pleasure meeting Dr Sarah Jarvis and at her home as her hectic schedule meant she was filming for the Patient.Info website and kindly spared us an hour.  The diminutive Dr Sarah was very much larger than life and we enjoyed some great chat and banter.  I especially enjoyed the fact she still has the teddy bear that she had as a young girl and which she used to inject with Ribena.
​
Interesting to hear how the role of the GP in our community has evolved from simply treating illness to educating patients so they can avoid more serious illness further down the line.  I was impressed by the huge wealth of medical information available online at www.patient.info, and would recommend it to people if they want to learn more about a plethora of illnesses and conditions.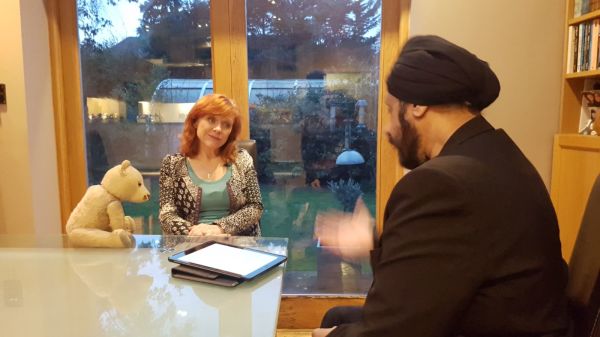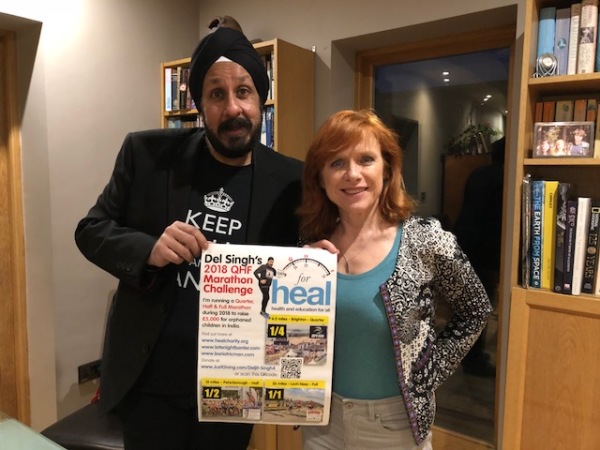 I have been visiting the Redbridge area for the last 38 years ever since my sister married and settled in the Ilford, Redbridge area.  It was great to meet up with the man who in recent years has been in charge of literally running the place, Leader of Redbridge Council, Jas Athwal.    Jas and I are roughly of the same age and we had quite a lot in common in terms of our backgrounds and upbringing, although its fair to say he dresses up whereas I tend to dress down!
It's always interesting to learn what other people went through in terms of growing up in the UK during the 1970's and much of what Jas said really resonated with me.  We even support the same football team Arsenal, which probably explains why we are both so depressed and know how to handle dissapointment.

Really good of him to free up the very historic Council Chamber at Redbridge Town Hall for our interview too.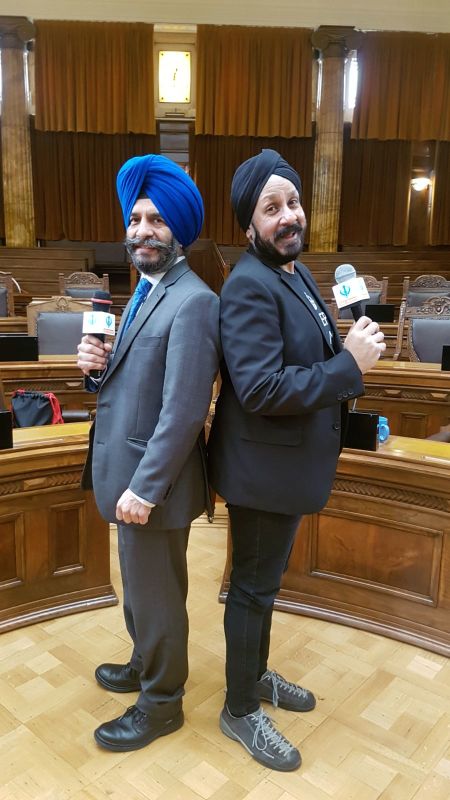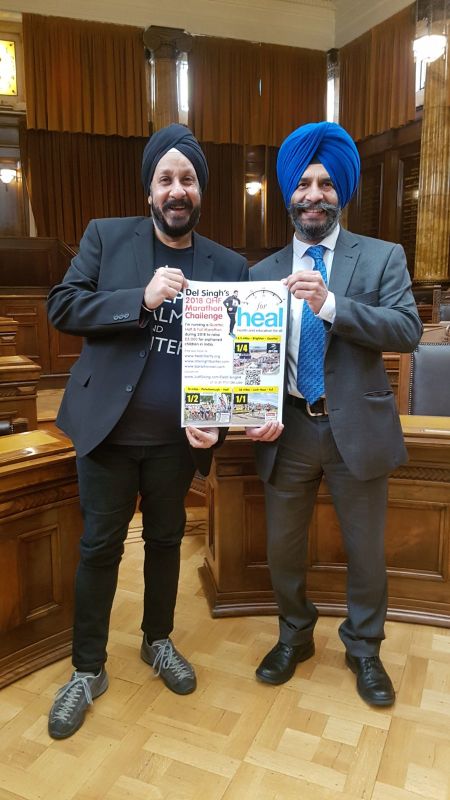 When Del met Magic Singh:
When I was setting up an interview with magician and entertainer Magic Singh having seen his showreel on YouTube I was keen to do something more than a sit down chat, so I set him up to do some street magic at London's Borough Market.  It was a lovely sunny day and the market was buzzing with lunchtime crowds when we arrived with camera and microphones.  When I approached people to ask if they wanted to see some street magic they were all up for it and pretty soon we had attracted quite a crowd.  Magic wowed the crowds with some great sleight of hand turning Lotto slips into £20 notes,  amazing card tricks and even popping a card out of an iPhone.  We seriously could have stayed there all day and kept the punters enthralled but an interview beckoned.
Our interview was probably one of my favourites as we both went with the flow, he was pretty relaxed and had a great laugh which isn't always possible when you meet someone for the first time and then 20 minutes later you're interrogating them.   He put up with my lame jokes and its amazing how quickly the time went as we bantered.  He is well travelled and has performed for some serious A-Listers from the world of film, tv and sport.
He is definitely a very talented young man who will go far, and in addition to his interview which you can watch here on this website, do check out his website and showreels at www.magicsingh.com .